The following content will help teachers navigate sciPAD Online lessons. If you're a student, go here instead.
Book content
Students see content in a different style than teachers. Students have a graphical interface that links directly to lessons. Activities, such as games, remain locked until the student has completed the lesson.
Teacher view
Clicking on the book icon in the left-hand menu will reveal the bookshelf showing all available books.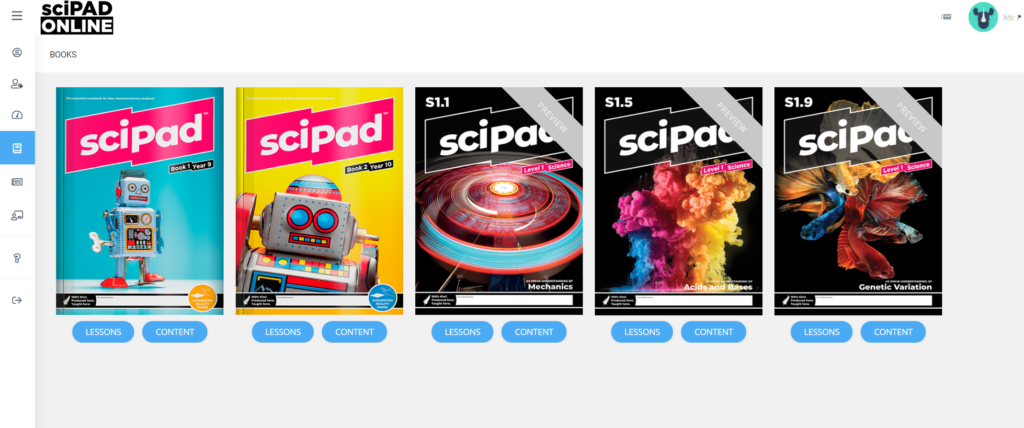 Lessons button
This will reveal topics the way a student sees them.

Content
This provides direct access to all lessons and activities. Students have access to this overview, however activities are locked unless they have attempted them within a lesson.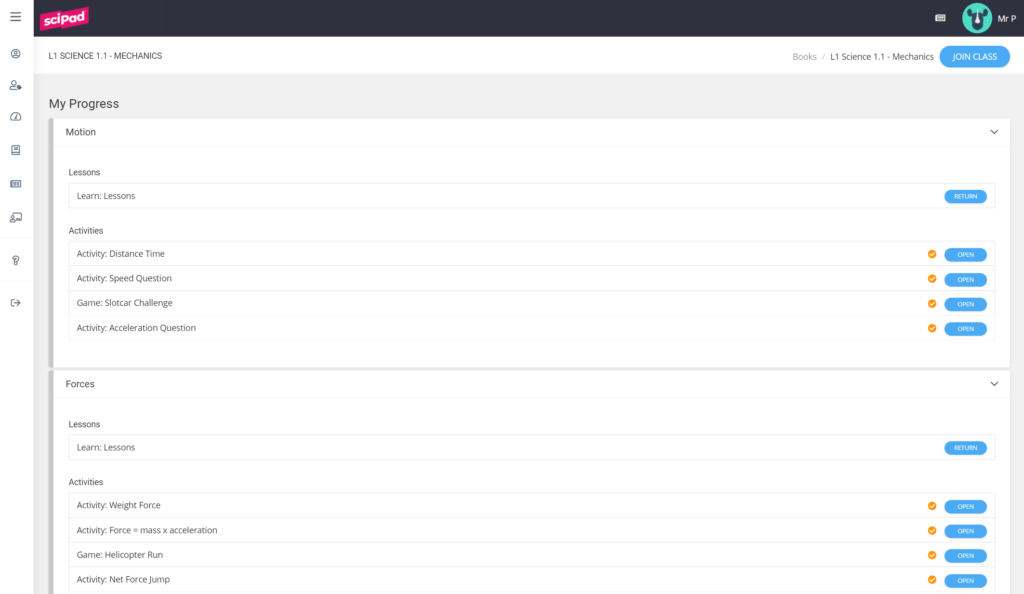 Dashboard
Please view the dashboard section.