Accessing a class list
The class list can be found on the dashboard. To be able to add a student's details they must have added your class code.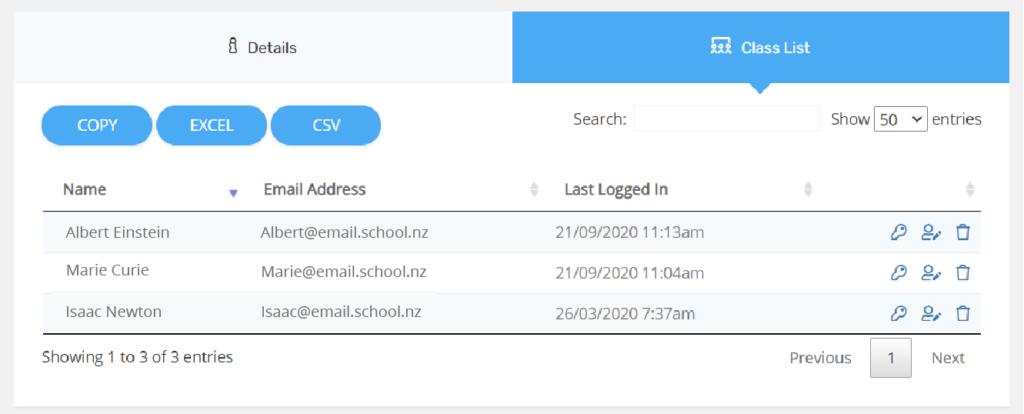 You can sort the list by clicking on each table title.
On the right there are 4 icons.
Key – clicking the key icon sends the student a password reset email. Please check the students email is correct before sending this.
Student – clicking this icon takes you to the student's User Details screen.

Here you can change the students name, email and set a new password manually.
Trash bin – clicking the trash bin will remove the student from your class. This does not affect the student's profile and they can re-add themselves using the class code.
Notepad – clicking this shows all notes created by that student.