Adding Teachers
After your school administrator/contact is set up, they will receive a school specific link to add new teachers. This link is not to be shared with students.
Alternatively, you can email support@scipadonline.co.nz with a list of your staff in the format first,last,email and they will be added.
If a teacher has used the platform/ had an email address setup they do not need to do this again.
Teacher Login
Please email support@scipadonline.co.nz if you have any issues around logging in as a teacher.
Teacher login is done through the https://scipadonline.co.nz/ portal.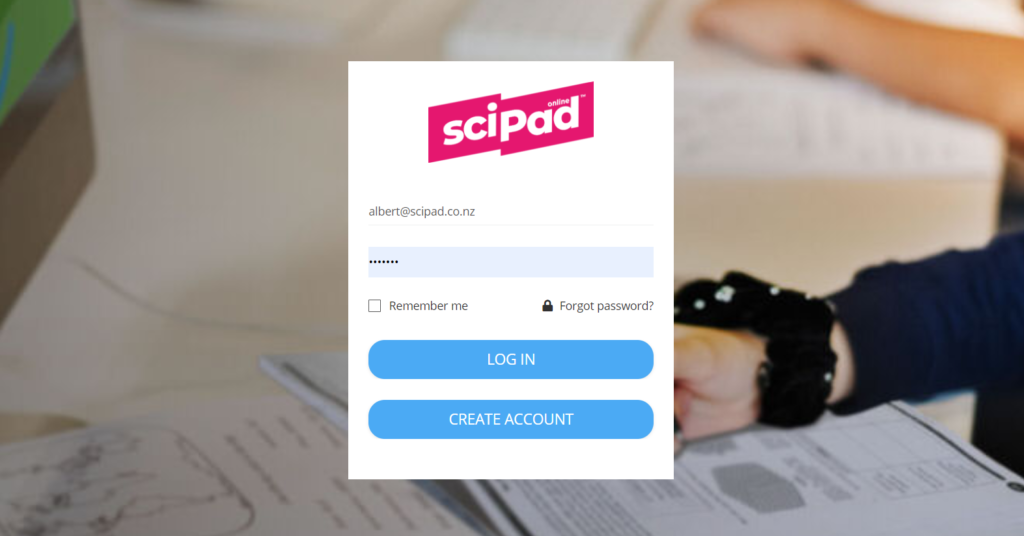 Teacher Password Reset
The forgot password button can be found on the main login screen just above the login button. You will be sent an email with a link to reset your password.
This button is also available within the My Account Details panel under Edit My Details when logged in.
Removing Teachers
Please email support@scipadonline.co.nz if you would like teachers removed from your school list.