sciPAD Online has been designed to give students the choice about which activities they complete and when and how they work.
Interactive Lessons
sciPAD Online interactive lessons work alongside the topics in each sciPAD Workbook and are aligned to the New Zealand Curriculum. They are full of New Zealand contexts, images and videos, specially tailored to the curricular needs of the classroom.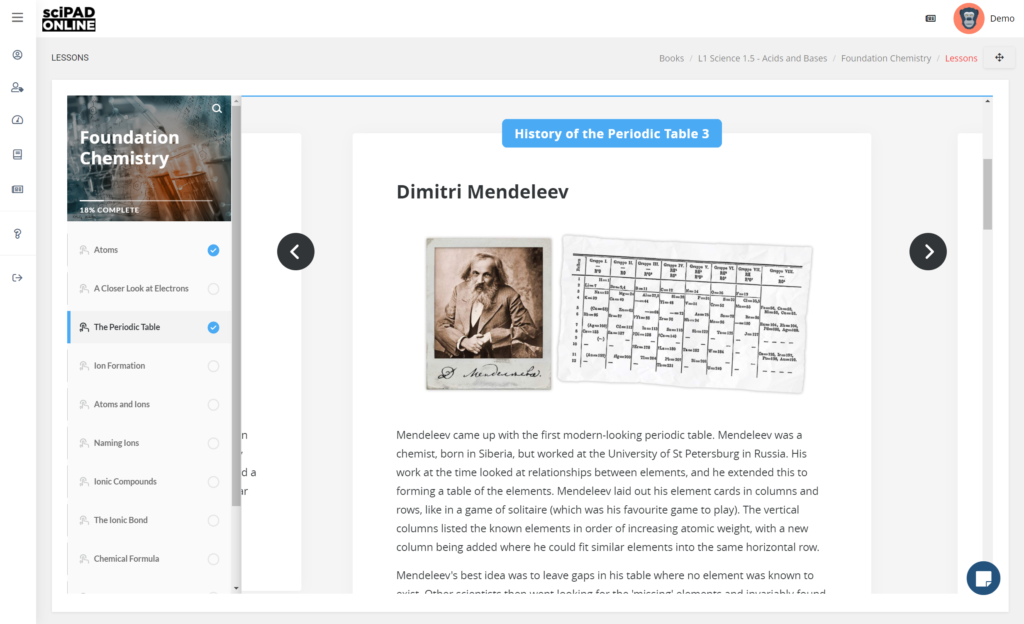 Each lesson features several engagement and assessment activities including summative questions (text, multi-choice and drag and drop) as well as keyword flip cards and sorting. Student work in these activities is saved and completion rates can be viewed online by their teachers.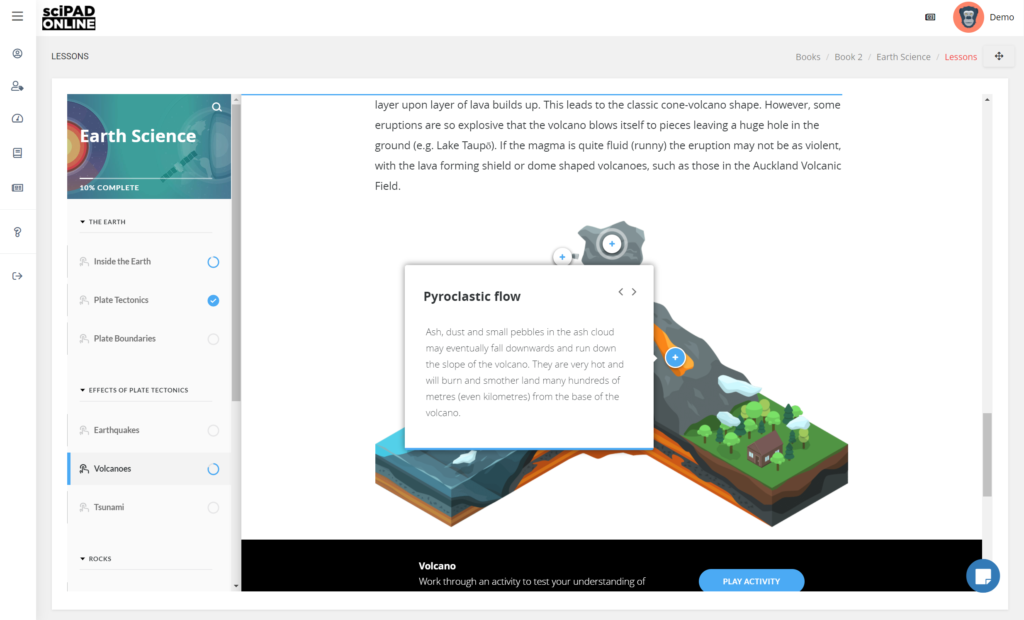 Videos
Each video has been developed in-house to meet both the level and content requirements of the New Zealand Science Curriculum. Videos are precise, concise and viewable within lessons or as interactives with question prompts when played.
Videos stream at up to 4K UHD and are produced and filmed by experienced science teachers. Lab equipment and props are carefully chosen to match New Zealand classrooms while locations used are all New Zealand based.
Activities
Students can learn how to light a Bunsen burner, test for pH, undertake a full experiment with water bottle rockets all from your device before you undertake the practical within your sciPAD workbook.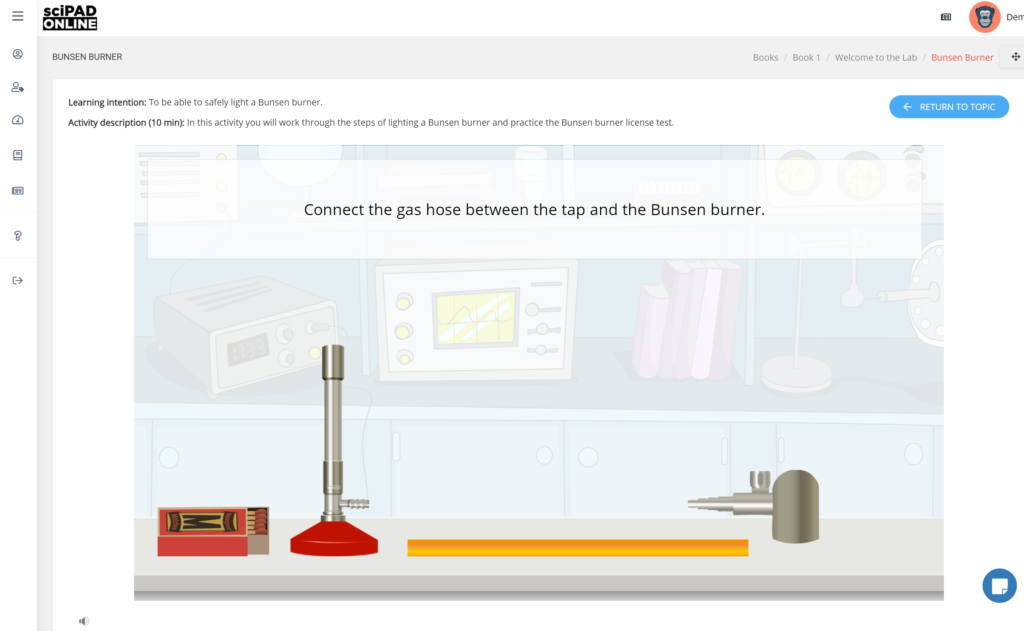 Each simulation helps the student understand concepts within their sciPAD Workbook and can also be used by the student to complete work pages.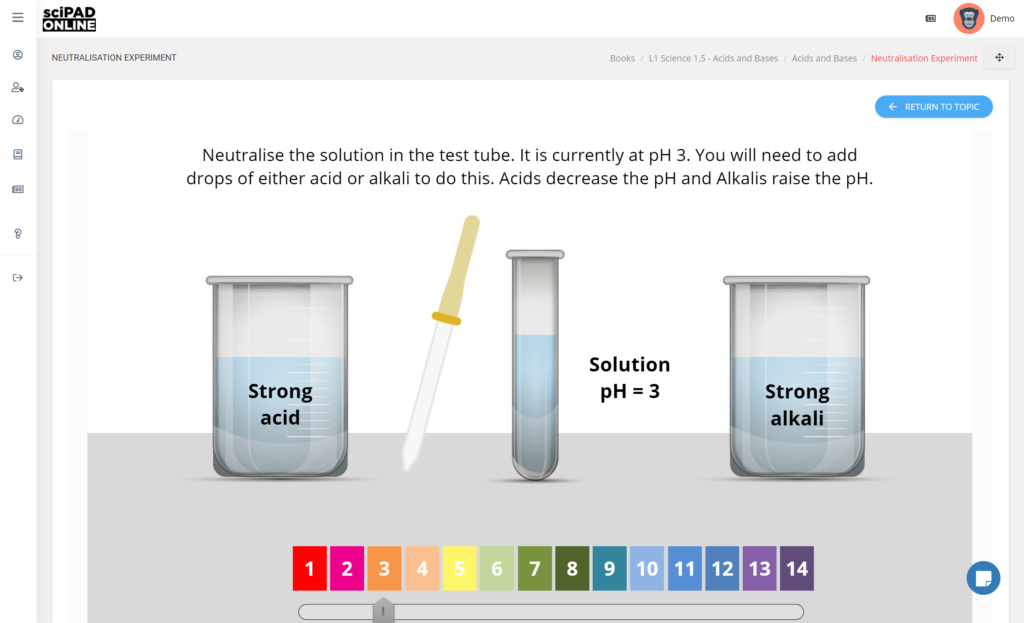 Games
Many students are passionate about gaming, and teachers are passionate about teaching. sciPAD Online has a wealth of interactive game experiences that allow students to learn by playing.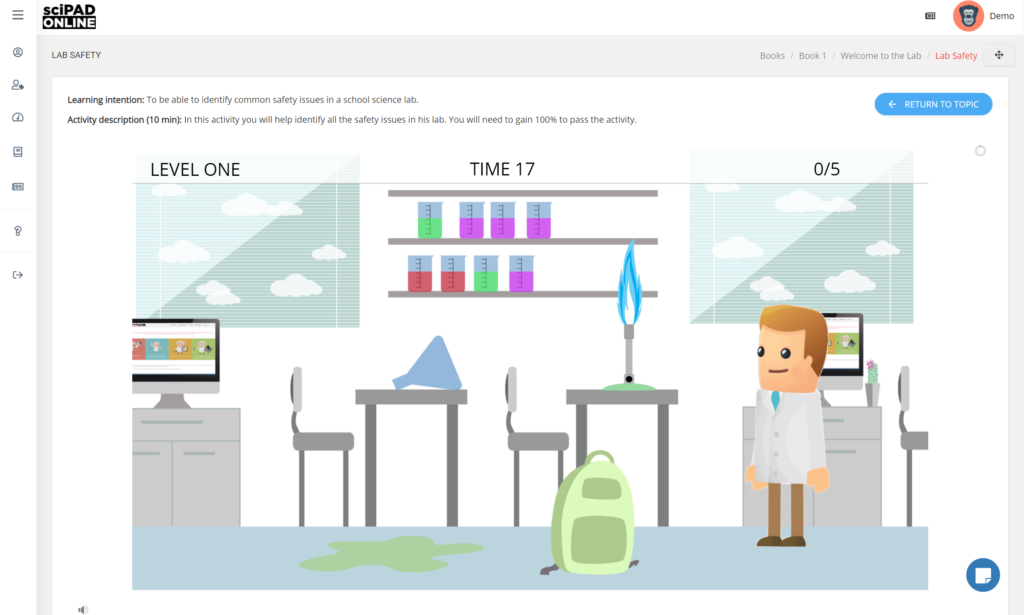 Game-based learning (GBL) involves using games as a part of the learning process. GBL is aimed at teaching a discrete skill or specific learning outcome, rather than being a complete pedagogical system. It is an effective way to teach new concepts.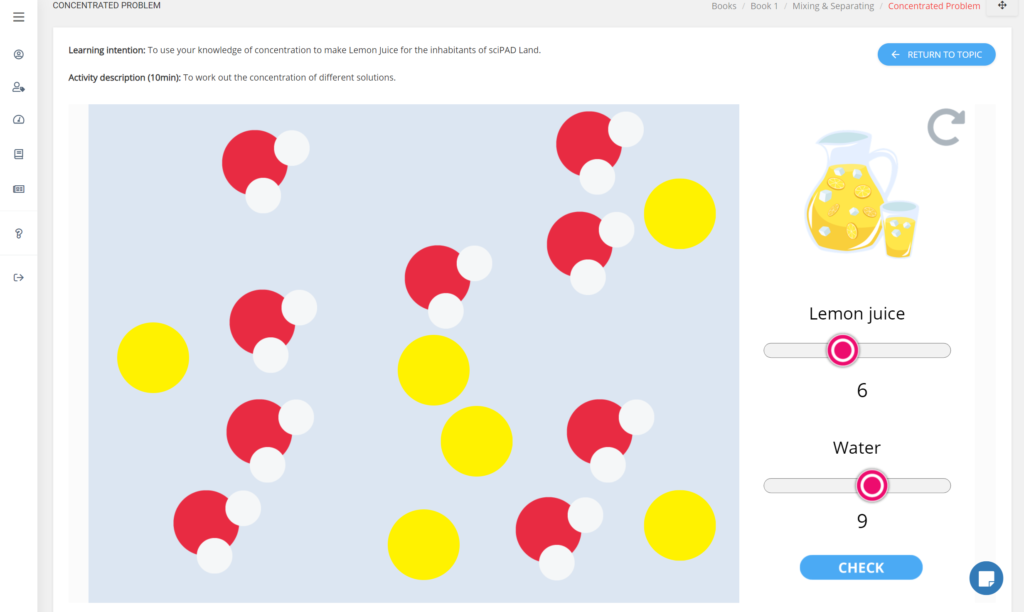 Formative testing
Small interactives are embedded throughout a lesson provide instant feedback to the student in the form of hints, prompts and 'next steps'.
Formative tests have been developed to be taken at any time by students to check their topic knowledge. Each test is designed to assess key ideas from the New Zealand Science Curriculum at the appropriate level.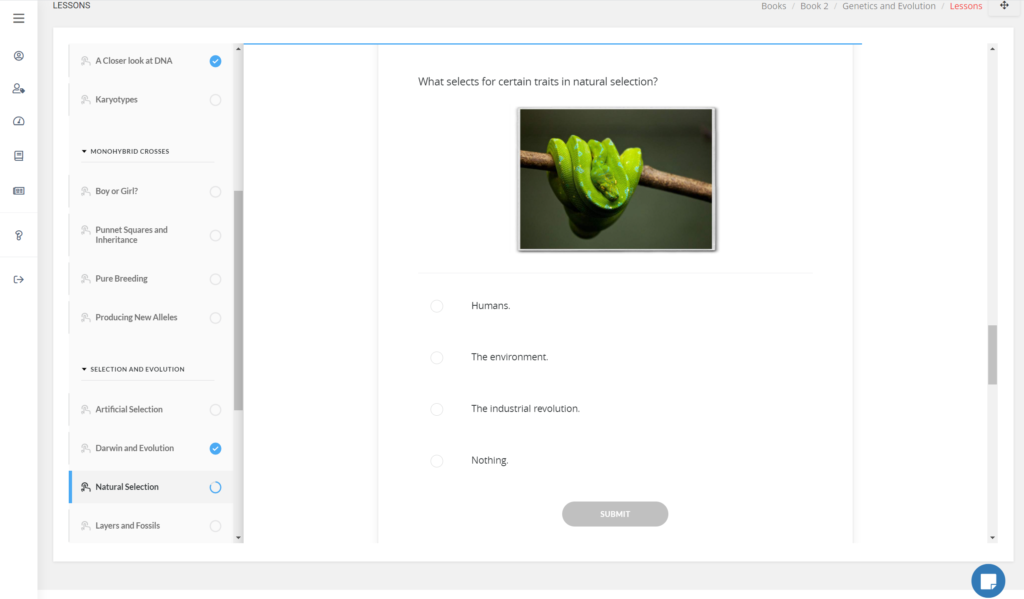 Students can use these as preparation and revision for future assessment. They can expect to find short and long answer questions, interactive videos, multi-choice questions, drag and drop exercises, mix and match tasks, sorting activities and checkbox options.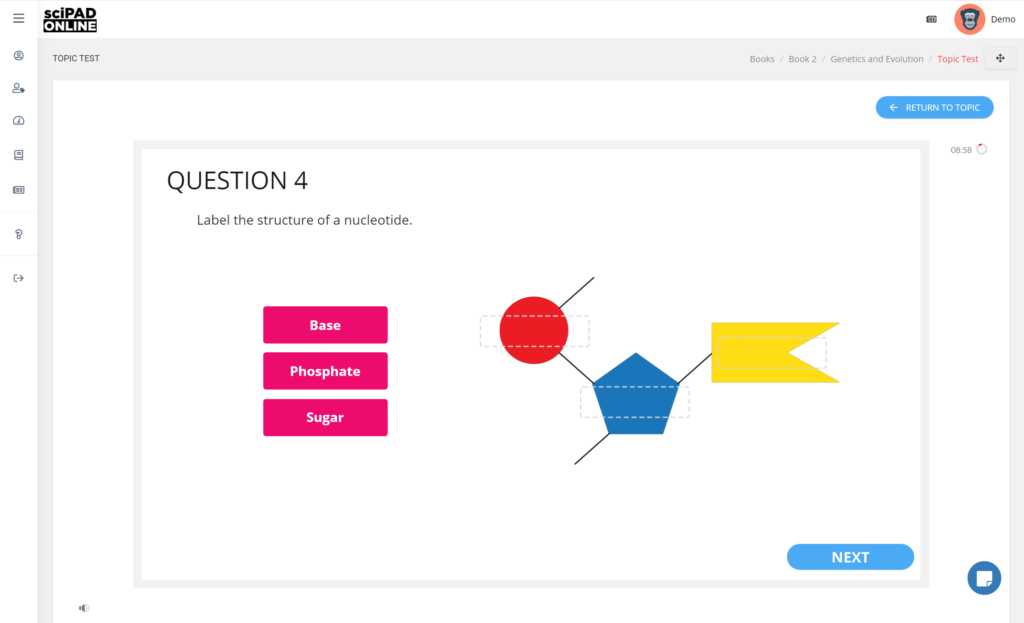 Extend the workbook
sciPAD online is designed to complement the sciPAD Workbooks, not replace it, and works on any device. Students will find that their sciPAD Online subscription will allow them to complete key parts of their sciPAD Workbook.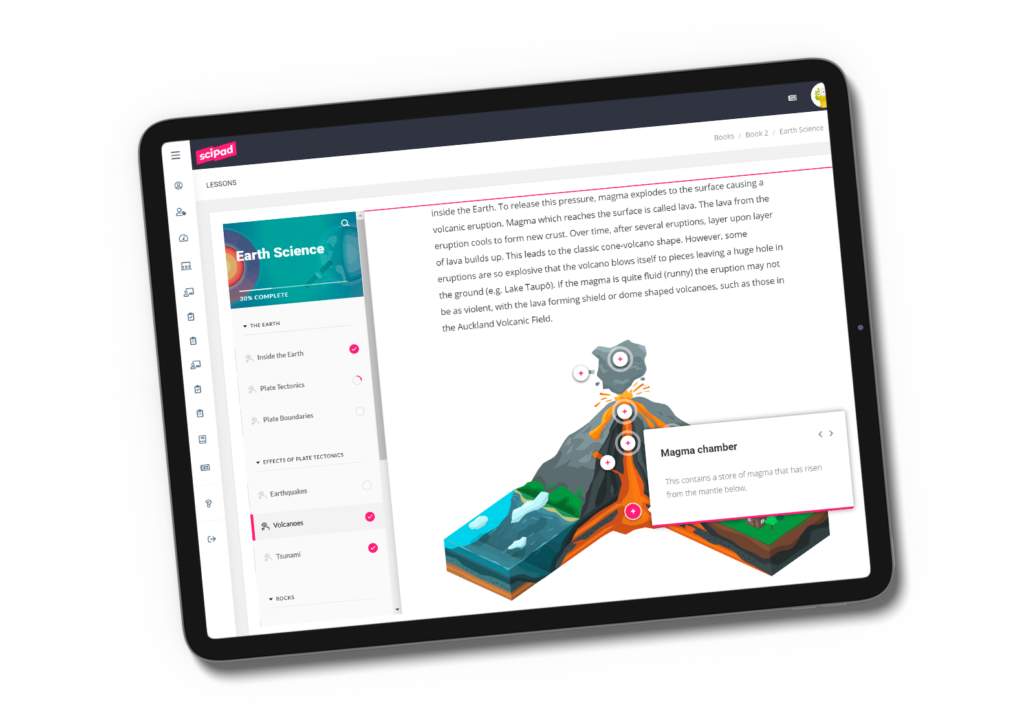 Videos, animations, games, literacy tasks, simulations, key skill activities and summative testing tasks extend the sciPAD Workbook by providing interactives and visualisations that are otherwise not possible on 2D print.
Note Taking
Students can take notes in any lesson or activity. These can be edited as they work through lessons and can be saved to Google Drive, document or PDF. Notes can be highlighted and styled. Notes can be exported individually or as a portfolio of work.