When your school purchases a sciPAD (Book 1, Book 2 or Year 11 External for 2021) your school will be assigned online seats for those titles.
If books are purchased from sciPAD directly
If your school workbook purchase is direct from sciPAD you will automatically receive an email in January 2021 outlining the process of getting your students setup.
If books are purchased from another retailer
If your school purchases their sciPADs from another retailer you will need to provide the total book purchase number with evidence of purchase. Please email support@scipadonline.co.nz for more support with this.
School Admin/contact
The ordering email address will be automatically assigned as your school's admin – this can be changed by emailing: support@scipadonline.co.nz
As students move through their years of school, access to their sciPAD online bookshelf will remain. They will be able to access and review a previous year's learning.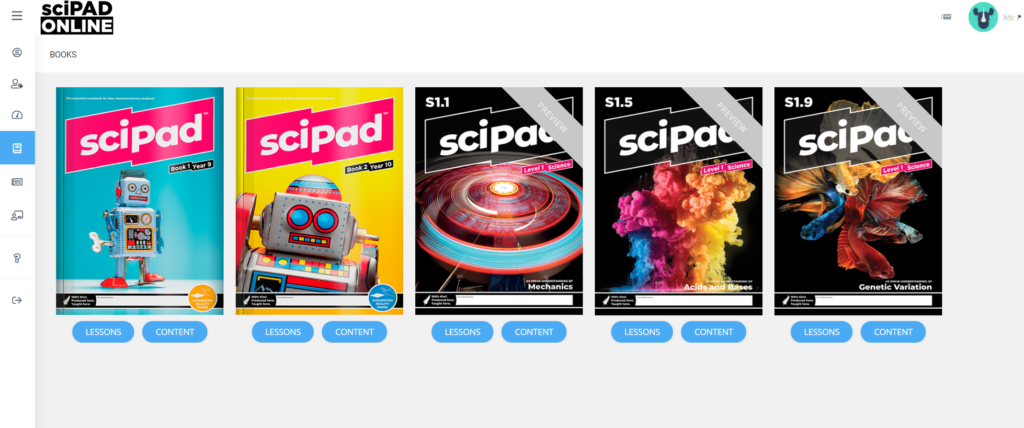 Initial School Setup
Please follow the instructions found in our help centre under school setup.