We know workbook-based learning works, but what if…
Research shows that students have better learning outcomes when using 'pen on paper' as opposed to 'keyboard and screen'.
However, online learning has some advantages. There are learning activities you simply cannot achieve in a 2-D printed environment.
Until now, schools have usually had to choose between workbook based learning or online learning.
But what would happen if you combined the proven educational outcomes of write-on workbooks with the advantages of online learning? sciPAD FUSION is the best of BOTH worlds – printed sciPADs accompanied by sciPAD Online.
In 2022, sciPAD Online is be available for the Year 9 and Year 10 sciPADs, and the Level 1 Science external sciPADs*.
L2 and L3 Development is focusing on the new standards being developed. Please subscribe to our email at www.scipad.co.nz to find out more.
sciPAD Online is BYOD ready and has been designed to work on Chromebooks™, laptops and devices with smaller screens such as tablets.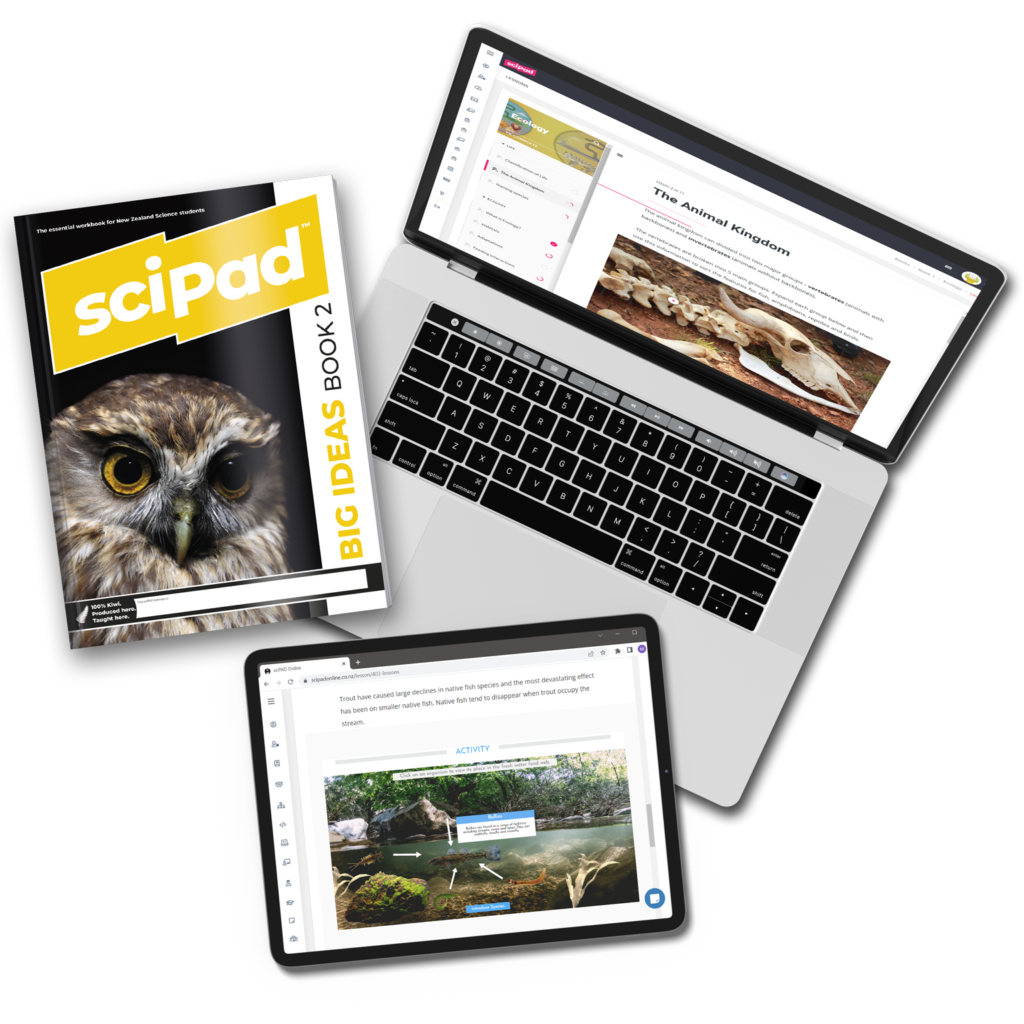 Best of all, access to sciPAD online is INCLUDED in the price of your sciPADs – that's right, it's FREE for your students to access!
*sciPAD Online is currently only available for school purchases (class sets), not individual sales. If you are homeschooling please email mike@scipad.co.nz